In the latest issue of TechLife, on sale now on newsstands and digitally, we teach Mac and iDevice users how to become their own Apple Genius! We 've got 57 expert tips to keep your machines in top shape and working how YOU want them to. We also dive into Netflix and how to make the most of the streaming service in a new ongoing how-to series, and we rate the best Dolby Atmos soundbars so you can enjoy your favourite shows in style.
Plus, reviewed in this issue...
Dell Precision 7560 Workstation
Tajezzo PZ5 Smart Backpack
Ultimaker S5
Audeze LCD-X
MSI Creator Z16
Asus TUF Gaming F17
And a whole lot more inside!
Grab your copy from newsagents, selected supermarkets or digitally via the Zinio app or Apple Newsstand from Monday, January 10, 2022.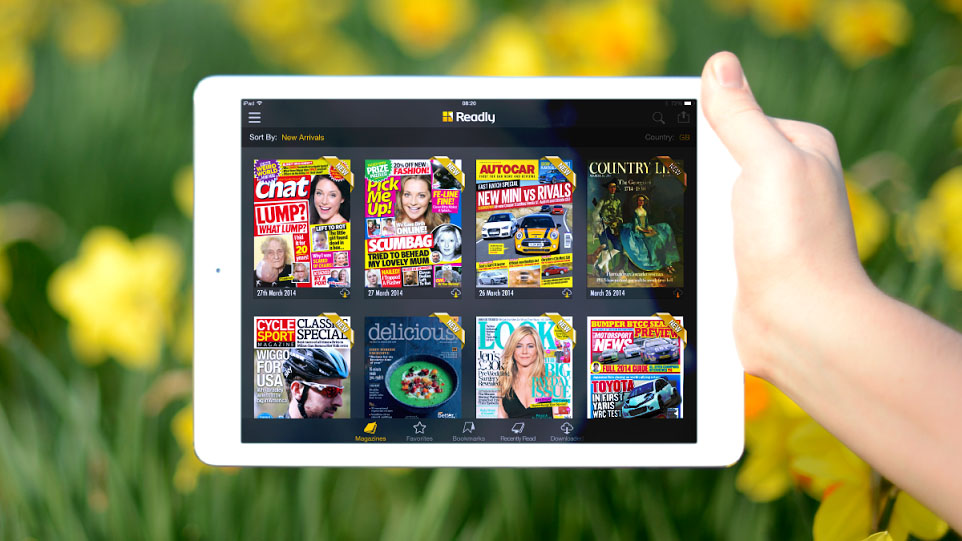 Read TechLife and thousands more Aussie and international magazines on Readly | 1-month free trial, then AU$14.99p/m
There's a new way to read TechLife and all your other favourite Future Australia magazines! Pick up a subscription to Readly for AU$14.99p/m and you'll get unrestricted, all-you-can-read digital access to all the latest issues of TechLife, plus over 5,000 other Australian and international magazines. You can browse and read any issue on your PC, Mac, tablet or smartphone.
Readers can also find our selection of exclusive software downloads here.
Subscribe to the print edition and save!
Subscribe to the print edition of TechLife and you'll enjoy a greatly-reduced cover price plus delivery directly to your door. Visit Techmags for full details:

Get the digital edition for your tablet
Alternatively, to grab a digital edition to read on your iOS or Android device, follow these links to the Apple Newsstand or Zinio:



Love TechLife? Sign up for the free TechRadar Australia newsletter!
Brought to you by the same team behind TechLife magazine, the TechRadar Australia newsletter provides twice-weekly digests of the most important tech news, plus exclusives offers and discounts for Aussie readers!

Contact TechLife
Got a question for the TechLife editorial team? You can get in touch with us by sending an email to techlife@futurenet.com.