The OnePlus 10 is the next big smartphone series we're expecting to see from the Chinese tech company, and the OnePlus 10 Pro is confirmed to debut on January 11.
This upcoming premium smartphone will likely launch as part of the early-year wave of top-end smartphones, with the Samsung Galaxy S22, Xiaomi 12 and Oppo Find X4 expected to be close contemporaries and rivals.
OnePlus used CES 2022 to reveal the design for the OnePlus 10 Pro, as well as most of the specs, and it confirmed it would be revealing its next flagship phone in full on January 11. OnePlus hasn't confirmed when we'll be seeing the standard OnePlus 10.
The company has also said this is an event for those in China, so it isn't guaranteed this will be the global launch for the OnePlus 10 Pro. For those in the US or UK, you'll likely have to wait a bit longer to be able to buy this upcoming phone.
Below you'll find everything you need to know about the OnePlus 10 and OnePlus 10 Pro from confirmed information directly from the company all the way through to leaks and our predictions.
Latest news (January 4)
OnePlus has detailed some of the OnePlus 10 Pro camera modes that'll be available on the device, including pro video shooting modes and one that requires a Mac to see the images.
OnePlus 10: cut to the chase
What is it? OnePlus' next flagship phone
When is it out? January 11 is confirmed
How much will it cost? Likely starting at $729 / £629 (about AU$940)
OnePlus 10 release date and price
The OnePlus 10 Pro will debut on January 11 2022, according to the company. An event is set for 1am ET, 6am GMT and 4pm ACT (that's 10pm PT on January 10) where we expect to see a China-only reveal of the new phone.
Previously, rumors have suggested the OnePlus 10 series will debut in China first and then come to the rest of the world at a later date. Leaks have suggested we'll then be able to buy this phone in the US or UK around March or April 2022. 
The company doesn't sell its phones in Australia, so don't expect a OnePlus 10 release there.
With regards to price, the OnePlus 9 series started at $729 / £629 (about AU$940) for the lowest-spec base model, and went up to $1,069 / £929 (about AU$1,400) for the  top-spec Pro model, so expect a range of prices between those figures for the handsets.
Of course, the new phones could shift the price up or down a little way, but since the OnePlus 10 doesn't sound like a huge reinvention, we wouldn't expect this shift.
Design and display
We now know what the OnePlus 10 Pro looks like, and the confirmed design is in the two images you can see below. These are directly from OnePlus, and we don't expect to learn much more about the design until the official reveal.
We've seen the phone in both black and green, but the company has yet to confirm whether there will be any other color options for the OnePlus 10 Pro.
Image 1 of 2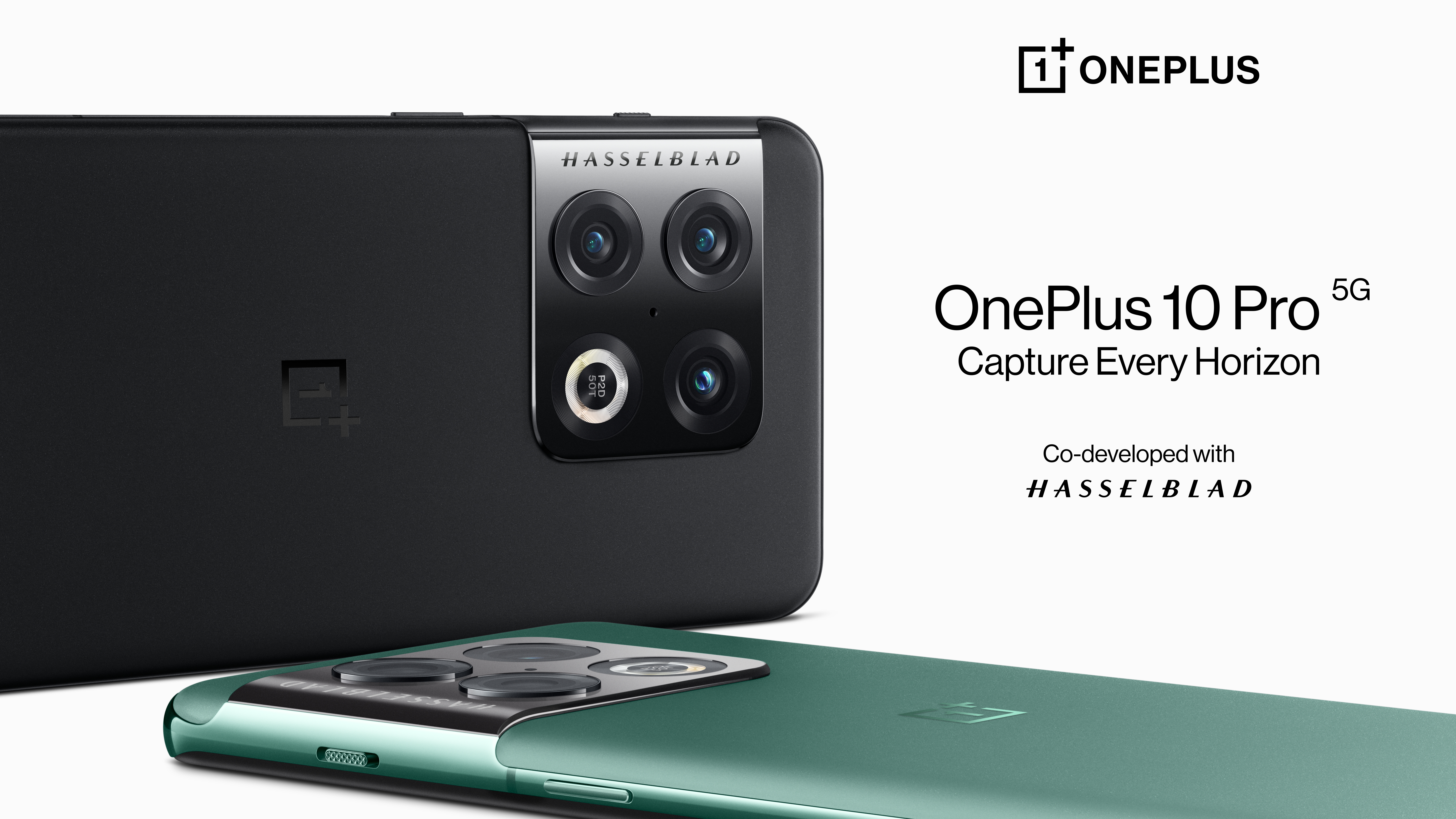 Image 2 of 2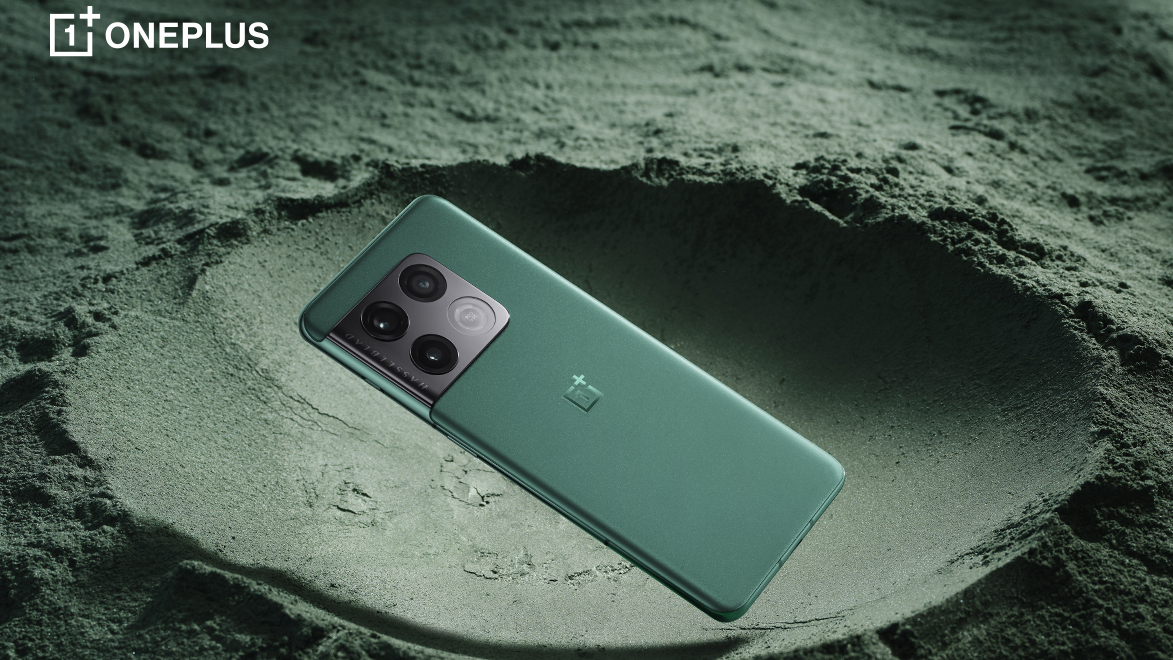 The design matches a lot of the leaks we saw with a Hassleblad-emblazoned camera module on the rear of the phone sporting three shooters. That fourth element on the camera is an LED flash rather than an extra camera.
We can see the notification slider next to the camera bump, and it also seems to feature the power button nearby.
We would expect the volume rocker to sit on the opposite edge of the phone. We can't learn much more from these pictures, but we're expecting to hear more from OnePlus over the coming weeks.
We also haven't seen what the standard OnePlus 10 will look like yet, so this is just the design of the OnePlus 10.
But one leak suggests the design of the OnePlus 10 will be pretty similar to how the 9-series equivalents looked, just with some polish here and there. OnePlus phones don't have the most radical designs in the world, so that's no surprise.
As for the screen, OnePlus has confirmed that the OnePlus 10 Pro has a 120Hz one, while Pete Lau (the CEO of OnePlus) has also said the OnePlus 10 Pro will use LTPO 2.0, to allow for a smoother screen than ever before.
We also know for sure that the OnePlus 10 Pro is 163 x 73.9 x 8.55mm. Those are almost exactly the same dimensions as the OnePlus 9 Pro, suggesting that the screen will once again be 6.7 inches.
A leak meanwhile has suggested the OnePlus 10 Pro will feature a 6.7-inch 1440 x 3216 screen with a 120Hz refresh rate and a 20:9 aspect ratio. We don't yet know how big the screen will be on the standard OnePlus 10.
Camera and battery
We don't know much about the camera of the standard OnePlus 10, but OnePlus has revealed that the 10 Pro has a triple-lens camera with 48MP, 50MP and 8MP sensors, which have been worked on in collaboration with Hasselblad.
The purpose of each sensor hasn't yet been confirmed, but we know that they have some combination of ultra-wide, telephoto and wide lenses. There's also known to be a 32MP camera on the front.
Elsewhere, a leaker claimed the OnePlus 10 Pro will have a 48MP main sensor, a 50MP ultra-wide one, and an 8MP telephoto one with 3.3x optical zoom.
That leaks predates the revelations from OnePlus above, so since those details are accurate the other bits may well be too. Those incidentally are the same specs as the OnePlus 9 Pro. Another leaker has shared those same specs too.
A source called Bald Panda on Weibo (that's a Chinese social networking site) has suggested the phone will come with 5x optical zoom, but we're not certain what to expect on the telephoto front yet.
OnePlus has detailed some of the OnePlus 10 Pro's camera modes. The ultra-wide camera will get a 150-degree field of view, which is higher than most similar lenses on a smartphone, and can shoot in a fisheye style.
There's a new Pro photo mode tuned by Hasselblad, as well as a similar mode for video that lets you change various factors before and while shooting. Finally, there's something called OnePlus Billion Colors Solution, which lets you shoot in a much higher color profile than normal, though only OnePlus 10 Pro or Mac devices can open such files right now.
When it comes to the battery, we don't know what the capacity of the OnePlus 10's battery will be, but OnePlus itself has revealed that the OnePlus 10 Pro has a 5,000mAh one with 80W wired charging and 50W wireless, along with reverse wireless charging.
Specs and features
First up, there's a confirmation of a feature from OnePlus itself. The company has confirmed the 10-series phones will debut brand-new software, which will combine the company's own Android fork called OxygenOS, with that of its sibling Oppo's ColorOS, following the merger of the companies.
The OnePlus CEO said the new software will combine "the fast and smooth, burdenless experience of OxygenOS, and the stability and rich features of ColorOS."
The company has also more recently confirmed that the OnePlus 10 Pro will use the top-end Snapdragon 8 Gen 1 chipset, as probably will the standard OnePlus 10. This is the successor to the Snapdragon 888 and is likely to power many of 2022's flagship Android handsets.
In the case of the OnePlus 10 Pro we also know for sure that it will have fast LPDDR5 RAM, NFC, and that it will run Android 12 overlaid with OxygenOS 12.
Elsewhere, a leaker has claimed that the OnePlus 10 Pro will have a 8GB or 12GB of RAM, 128GB or 256GB of storage, and an IP68 rating for water and dust resistance. So far we haven't heard any specs rumors for the standard OnePlus 10 though.
What we want to see
This wish-list for the OnePlus 10 series is based on what we did and didn't like about the OnePlus 9 series, and what smartphone rivals are doing.
1. A zoom photo renaissance
Some phones come with impressive zoom cameras, like the Mi 11 Ultra with its 48MP 5x zoom camera or the Huawei P50 Pro with its 64MP 3.5x zoomer.
The OnePlus 9 didn't even have a zoom camera, and the Pro's snapper was a relatively measly 8MP 3.3x offering. Sure, that's not terrible, but if you're spending lots of money you'd want a bit more than that.
We'd like to see the OnePlus 10 pack a telephoto camera, even if it's just 12MP or 2x zoom, with the OnePlus 10 Pro packing a periscope snapper with 4x or 5x zoom and a higher-res sensor. Though even that wouldn't help the Pro rival the big dogs, with the S22 Ultra likely to have super-zoom and the Xiaomi 12 possibly having a Pro sibling too, it'd at least be more worthy of its cost.
2. Expandable - or more - storage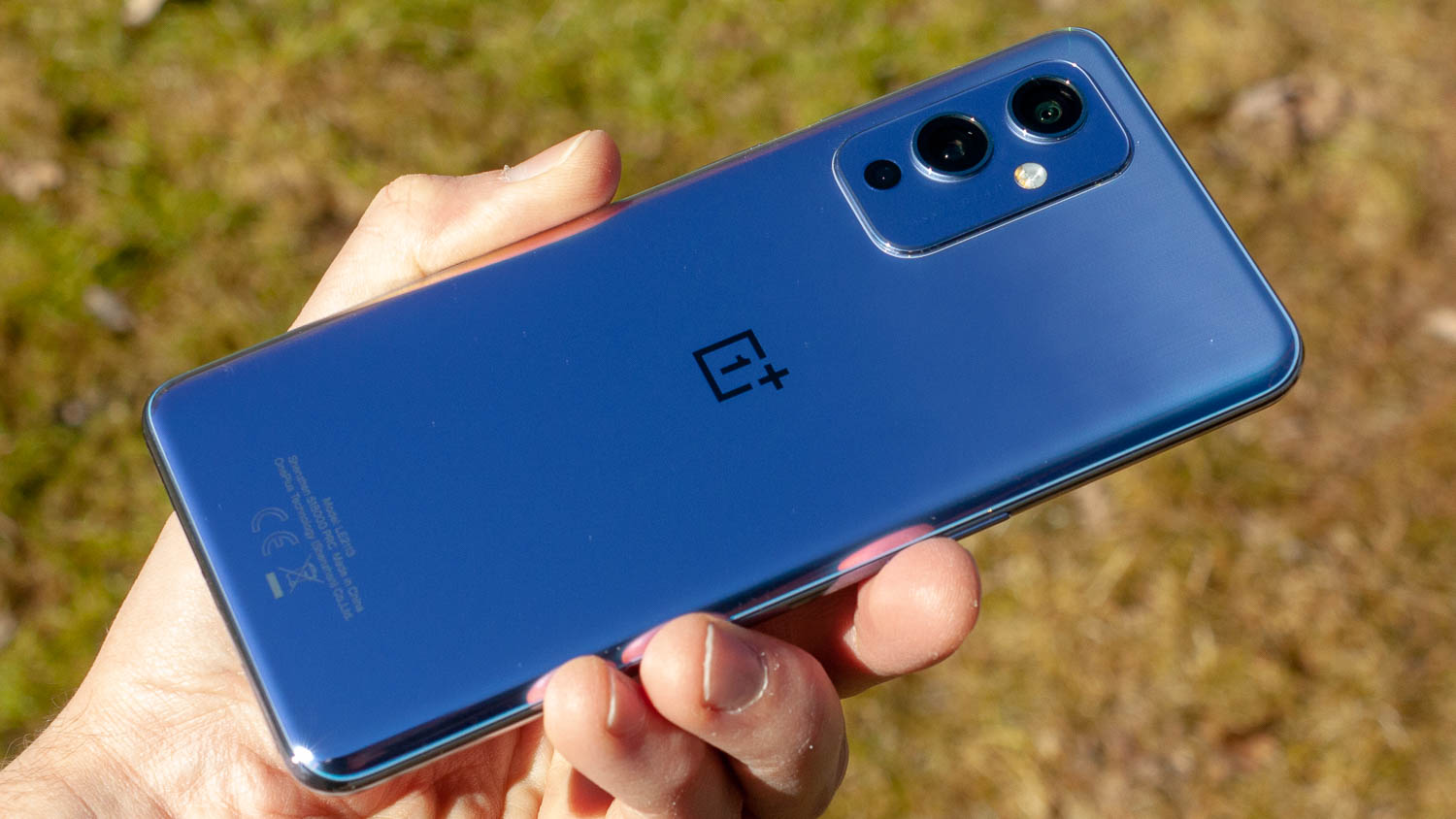 The only 'con' that both our OnePlus 9 and 9 Pro reviews had in common was the lack of expandable storage. So if you bought a 128GB smartphone, you can't extend the space with a memory card, and instead need to rely on cloud storage if you want more.
While expandable storage isn't necessary for most users, phone power-users - the type who'd likely buy a Pro phone, for example - might want the extra space for photos, files, or loads of apps.
Alternatively, perhaps the storage space could be improved. The OnePlus 9 phones come with a max option of 256GB, which is a lot, but not much compared to 512GB or 1TB iPhone 13s. Some people just need lots of storage.
3. Faster charging
Both the OnePlus 9 phones have 65W charging, which is very fast compared to your iPhones or Samsung Galaxy devices... but not quite as speed as rivals from companies like Xiaomi or Huawei.
Granted, 65W is faster than most people will need, but some power-users would likely enjoy the ability to juice up a smartphone in even less time. For example, the recent Xiaomi 11T Pro can power up in just 17 minutes.
Perhaps OnePlus could use this kind of super-fast powering on the 10 Pro, or at least find a competitive powering speed to stay in line with the competition.
4. Better colors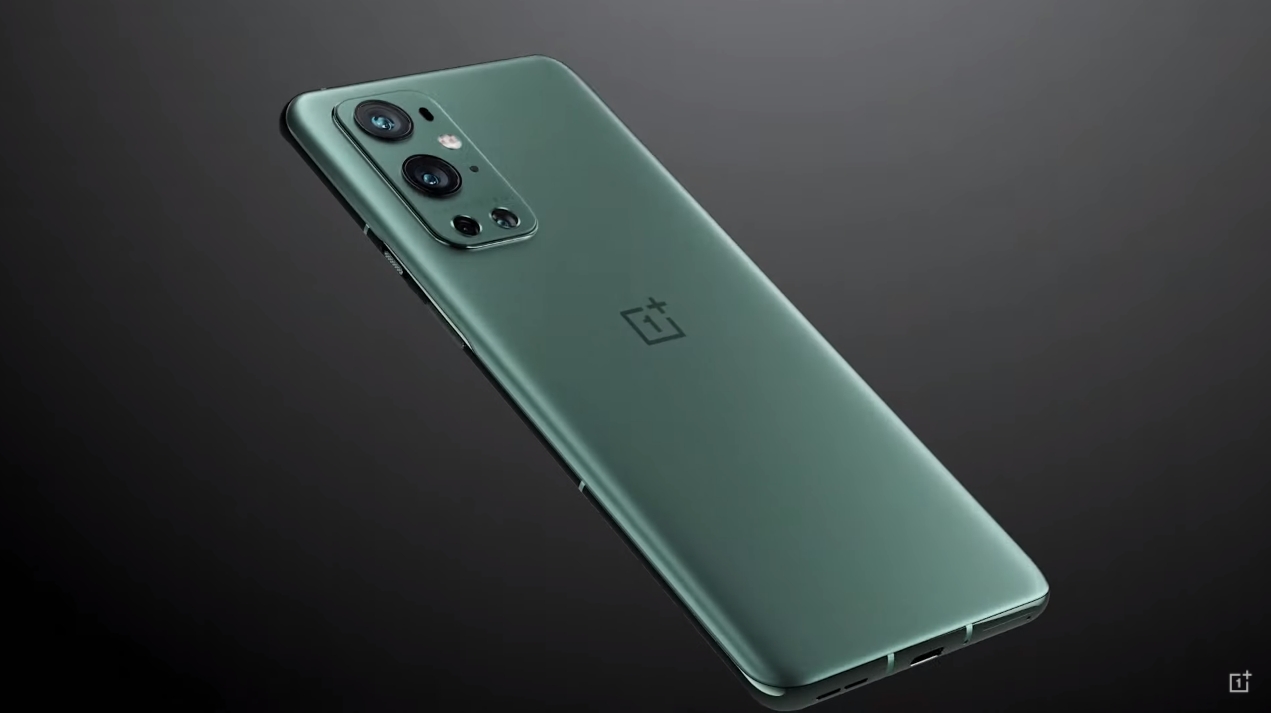 If you look at the color options of the OnePlus 9 series, or in fact most devices from the company in general, you'll see the usual gamut: black, white, maybe a light blue. There's nothing really interesting there.
We'd like to see OnePlus follow suit with the iPhones, and get a little bit weird in its colors. Let's see pink. Let's see red. Let's see gold.
Sure, vibrant phones are known to sell pretty poorly compared to boring-colored ones, but in a world where most smartphones look near-identical, brands are going to have to look to color sooner or later in order to stand out.
5. Something to come from this Hasselblad co-operation
In 2021, OnePlus announced that it had partnered with Hasselblad for the 9-series cameras. Lots of phone companies partner with camera brands for their snappers, but it wasn't exactly clear what the Hasselblad partnership would bring for the OnePlus 9.
In the end, it turned out... not much. However OnePlus did suggest that this co-operating would take some time to come to fruition, with the OnePlus 9 series just the first of many handsets to benefit from the collaboration.
Hopefully, with the OnePlus 10 series we'll see the fruits of OnePlus' and Hasselblad's labor. Perhaps we'll see some new camera modes, or bespoke lenses that impress us. Months after the OnePlus 9 launch we saw a few Hasselblad-centric features brought to the phones, and it'd be great to see the OnePlus 10 launch with something like this.