Sleep is a vital function of our body; and there's no denial to that. But when talking about fitness and sleep - often people think they are two opposite sides of the coin. However, when looking at improving your overall fitness, sleep is just as important as eating a balanced, nutritious diet and exercising. Though sleep needs might vary from person to person, most adults require between 7 and 9 hours of sleep per night.
But why is sleep such an important part of your 2022 fitness journey and how do you know if you are sleeping well? 
Sleep has a cumulative effect on your body, which means a poor sleep from a few nights ago can make you feel fatigued today and not be ready for workout. Further, it's not just physical fitness, lack of good sleep can lead to mental stress as well. It's observed that sleep deprivation leads to lack of concentration, and it also leads to increase in levels of anxiety and depression. To perform your daily routine and focus on your jobs, it is important for you to feel energised and enjoy every single day of your life. A lack of sleep further in the long run also leads to physical health problems such as obesity, heart disease, high blood pressure, diabetes, strokes and many more.
Sleep deprivation puts our fitness and overall health at risk and is the very reason why it is essential to factor in the quality and quantity of your sleep over the past several days – not just the previous night. Unlocking the mystery of sleep starts with tracking it. Wearable devices like Fitbit have advanced algorithms that could help you track the sleep duration on a daily basis and also the quality of sleep by giving you a detailed sleep score based on the sleep stages each morning. Fitbit devices can further help set a sleep goal, besides consistent bedtime and wake-up targets. You can then view graphs of your sleep in the app to see how you've slept over the last day, week, month, or year. See if making potential changes helps you get more Zzz's.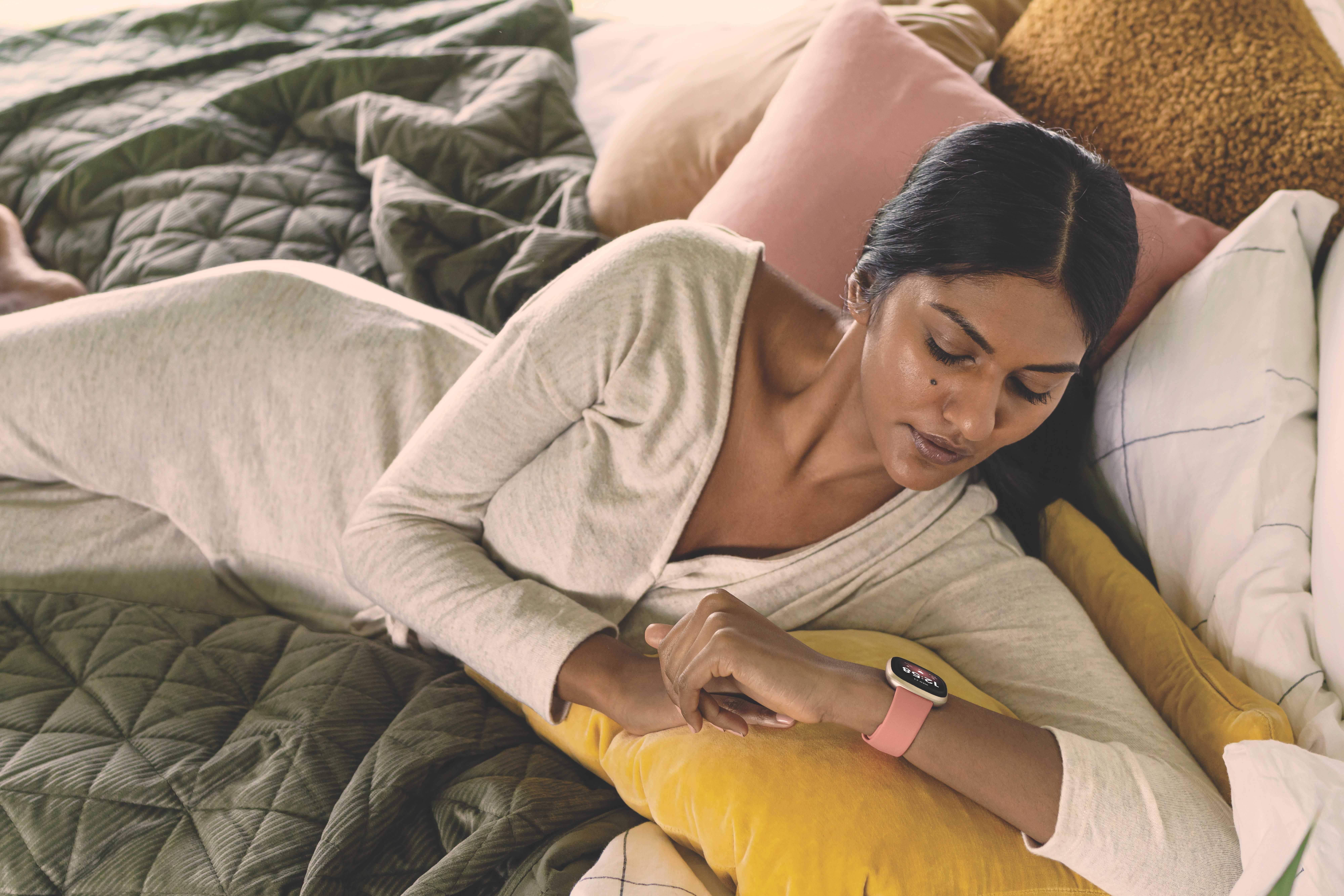 While you're asleep each night (or day), your body typically goes through several sleep cycles that last on average 90 minutes. In each cycle you alternate between three types of sleep - Light Sleep, Deep Sleep and Rapid Eye Movement (REM) Sleep - the stage associated with vivid dreams; REM sleep periods are typically longer as the night goes on. During a sleep cycle, it's most common to go from light sleep to deep sleep, back to light sleep, and then into REM sleep. Then the cycle generally repeats, but sleep patterns vary naturally. Access on-wrist tools can help you establish a better sleep routine. Features like smart wake and silent alarm can wake you up peacefully with a quiet vibration on your wrist during a lighter sleep stage to help you feel more refreshed.
And for those who love their sleep even further, Fitbit offers advanced analysis through the Fitbit Premium membership.
What is Fitbit Premium?
Fitbit Premium is a paid membership in the Fitbit app that uses your data to deliver advanced insights with personalised, actionable guidance to help you move more, understand how your body is responding to stress, sleep better and eat well. Premium takes your Fitbit experience up a notch when paired with any Fitbit device by giving you a deeper analysis of your data, along with customised guided programs, hundreds of workouts to do anywhere at any time, nearly 200 mindfulness sessions, motivating games and challenges, and a wellness report – all in one place and made just for you.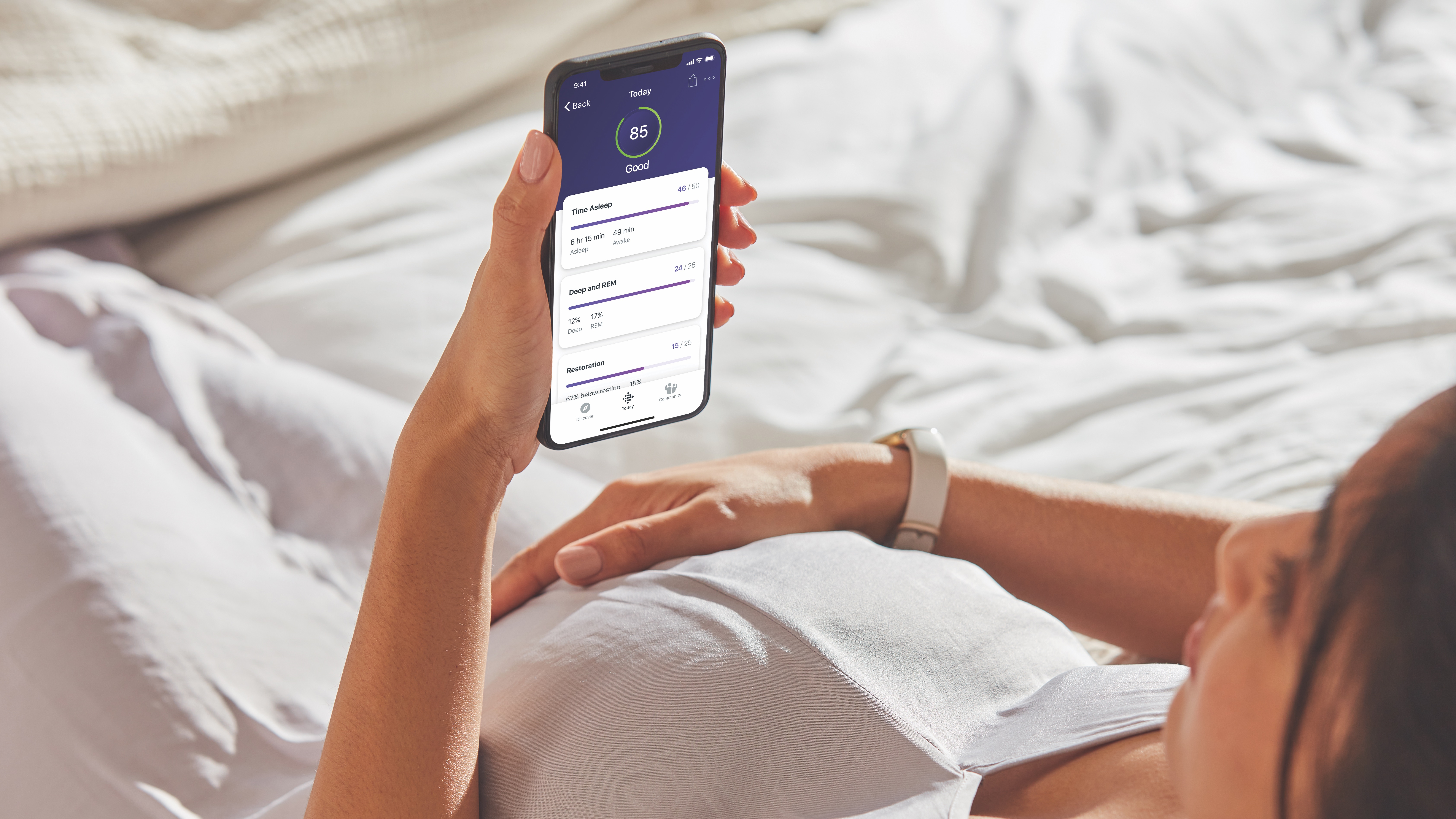 How does Fitbit Premium enable better sleep?
Any Fitbit user, using the free app, gets a decent amount of data to chew over when it comes to their sleep. While this data and their insights are great, to get a lead on your fitness improvement Fitbit Premium is the way to go. With Fitbit Premium, you can unlock a deeper Sleep Score breakdown, snore detect, guided sleep programs, cross-correlated insights based on your sleep and activity data, and sleep audio relaxation and mindfulness tools. Let's go step by step.
All Fitbit users will have access to their time asleep, sleep schedule, sleep quality details, and weekly hours slept compared to their sleep schedule. Additionally, all Fitbit users with a device capable of heart-rate tracking will also see their sleep stages and sleep score.
Where it gets better is, all Fitbit Premium members will see all the above, plus receive a deeper analysis of how their sleep score is calculated. This deeper analysis includes visibility into sub-scores for time asleep, deep and REM sleep stages, and restoration details, which provides analysis of your sleeping heart rate and time spent tossing and turning.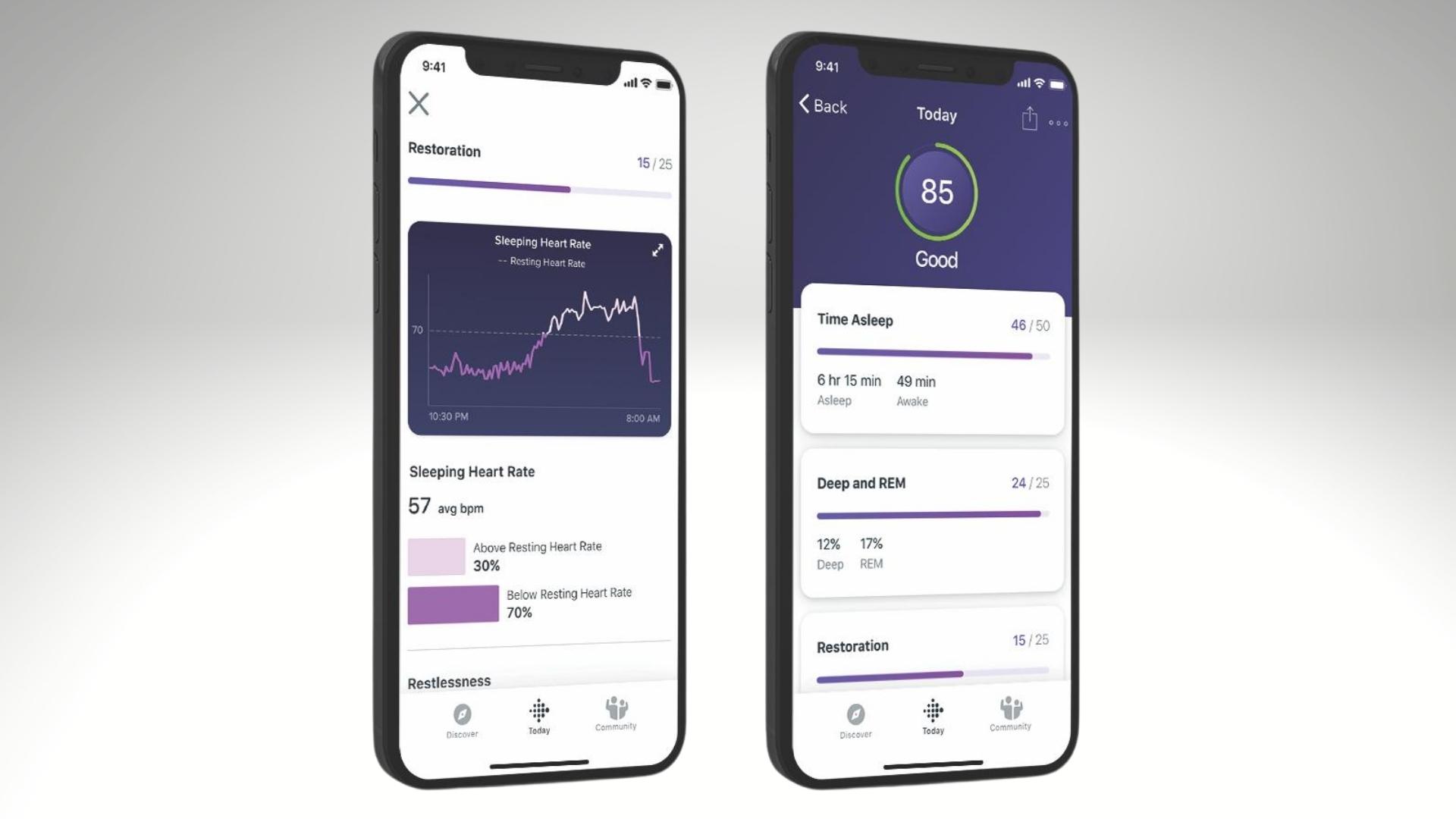 Next, let's talk about the new Snore & Noise Detect feature. On its own, snoring is not usually serious, but for some it can indicate an underlying medical condition like sleep apnea. Now available to select Fitbit devices like Fitbit Sense and Fitbit Versa 3 users on Fitbit Premium, the Snore & Noise Detect feature can help you identify snoring and ambient noise while you sleep, so you can work toward better rest. Plus, it gives you a detailed report you can share with your healthcare provider.
Lastly, the guided programs under Fitbit Premium, like Get More Sleep can help you further fine-tune your sleep habits, finally get a better sleep environment set in place, and improve sleep quality over time. They'll also help you set an achievable weekly goal based on your sleep data, follow easy steps to prepare for bed and build bedtime habits, and understand how your daily habits affect sleep. You can then use this knowledge to try new habits and keep track of your progress.
You will also have access to the new Daily Readiness Score which is a composite score and includes sleep at the centre of it alongside activity and Heart Rate Variability. This new score guides you each morning, if you are ready for workout or should prioritise recovery.